442 found for 'culture'
person
Ned Rossiter
Ned Rossiter is is a media theorist who researches on the political dimensions of labour and life in informational economies. ...
tags:
network cultures
, 
infopolitics
, 
post-governmental organisation
, 
info-activism
person
Christian Fuchs
Chair in Media and Communication Studies
Uppsala University
Department of Informatics and Media Studies
person
Felix Stalder
Felix Stalder is a researcher, economist, and media theorist, working in Zürich and Vienna. He is co-founder and co-moderator ...
tags:
media theory
person
Luchezar Boyadjiev
Luchezar Boyadjiev is a Bulgarian artist, working and living in Sofia, Bulgaria. As an Eastern European artist he often found ...
tags:
post-governmental organisation
person
Barbara Abrash
Barbara Abrash is a teacher, curator and independent producer. She is the director of public programs at the Center for Medi...
person
Arthur Kroker
Arthur Kroker
is media- en cultuurwetenschapper aan de University of Victoria in Canada. Hij houdt zich bezig met techn...
event
Statement on Open Strike in the Cultural Sector in Lebanon
tags:
art
, 
civil disobedience
, 
middle east
, 
street protest
, 
general strike
person
Jordan Crandall
Jordan Crandall is an artist, theorist, and performer based in Los Angeles.  His video installations, presented in numerous ex...
tags:
art
, 
theory
, 
surveillance
video



The Oxcars 2008
tags:
copyleft
, 
copyright
, 
free culture
event
World-Information Brussels
tags:
infopolitics
, 
world-information
picture

Free Culture Forum
Front image of the Free Culture Forum 2010 Declaration: Sustainable Models for Creativity, released february 17, 2011.
http://fcforum.net/sustainable-models-for-creativity


picture

Mark Dery
 Mark Dery is a cultural critic. He writes about media, the visual landscape, fringe trends, and unpopular culture.
picture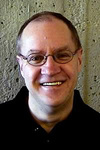 Arthur Kroker
Canada Research Chair in Technology, Culture and Theory
University of Victoria, Canada
editor of CTheory.net
video



World-Information Exhibition @ Vienna 2000
video



World-Information Exhibition @ Vienna 2000
video



Dark Markets: Infopolitics, Electronic Media and Democracy in Times of Crisis
video



Open Cultures. Free Flows of Information and the Politics of Commons
picture

BLF corporate crew
picture

BLF planning procedures
article
Free/Libre Culture Forum Declaration
Sustainable Models for Creativity in the Digital Age
 Free Culture Forum, La Ex
tags:
copyleft
, 
precarity
, 
copyright
, 
free culture