article
About the Tactical Media Files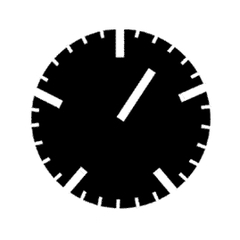 Welcome to the Tactical Media Files, a "living archive" for Tactical Media's present, past and future.
'Tactical Media'

Tactical Media emerged when the modest goals of media artists and media activists were transformed into a movement that challenged everyone to produce their own media in support of their own political struggles. This "new media" activism was based on the insight that the long-held distinction between the 'street' (reality) and the 'media' (representation) could no longer be upheld. On the contrary, the media had come to infuse all of society.

To challenge dominant (strategic) structures in society, it was necessary develop new (tactical) means of producing and distributing media. Not a specialised task separate from the social movements, but a key activity around which social movements could coalesce. And of equal importance, the media environment characterised by a broadcast logic of geography was being supplemented with an environment characterised by a many-to-many logic of access.

Though much has changed these insights remain as valid today as they did in the early 1990s.

Some tips to help you find your way

To help you on the way we have assembled a collection of links to essays that address the concept of 'Tactical Media' in a more general sense (in the link section on the left). Browsing categories, using the search function ("Search the Archive"), clicking the "topics" layer and other tools will hopefully help you to find materials here that are relevant for your queries about the evolving practices of tactical media.

Along with the renewed 'responsive' design of the TMF resource (March 2017), we have introduced curated thematic 'collections' of materials from our continuously growing repository. This new addition to the resource will grow over time as we add new collections assembled by invited 'curators'. The initial collection is devoted to 'The Concept of Tactical Media'.

About the resource

Tactical Media Files is a documentation resource under continuous development. We have begun the task of organising the infinite (and growing) amount of available data, with the aim of making it more easily accessible for new generations of activists and activist makers, scholars and curators to draw on.

Tactical Media Files has been conceived as a 'living archive'. The aim is not create a final, mute and unchanging reservoir, but much rather an active resource that can be utilised to connect current practice to a memory of events past. The archive can also serve as a documentation tool for current and future events. Organisations, initiatives and individuals who are interested to use this resource for documentation purposes, become active as a contributing editor, or who would like to contribute relevant materials can contact the current editorial group to discuss these possibilities. We very much welcome active involvement in the project.

Living archives are not just about conserving the past, tactical media's history continues to hold a tremendous reservoir of practices and social-political experiences. It also serves to remind us that mediation remains a central component of today's politics of resistance, a living practice in a continuous process of renewal and re-invention. So go ahead browse our archives, check our video's, look up articles and people, and above all share your thoughts, knowledge and tactical media with us so that we remain a living archive.

All materials in this resource are freely available (unless indicated otherwise) on precondition that the originators of the material and Tactical Media Files as the source are mentioned in the publications (electronic, print or otherwise) you may wish to use them for. The website is the principal point of access to the materials collected for the Tactical Media Files, while the physical archive resides at the International Institute for Social History in Amsterdam.

The editors


COLOPHON

TMF Editors
Eric Kluitenberg (Co-founder and editor in chief)
David Garcia (Co-founder and contributing editor)

CMS development & video player
André van Toly
(d+g design)


Visual and interface design
Jeroen Joosse
(
jeroenjoosse.com
)
Video digitisation
Ian van Riel
Special thanks to
Huub Sanders (
IISG
), Gerbrand Oudenaarden (
Engage!
), Michiel van der Haagen (original CMS development), Reza Tahami (first version video player), Magdalena Kobzova (Research and contributing editor), Brigitte Bélanger (
Bellissima
), Nina Meilof, and all Tactical Media operators world-wide.
Project partner institutions
Cool Mediators foundation
, Amsterdam
De Balie
, Centre for Culture and Politics, Amsterdam
Chelsea College of Art and Design
, London
International Institute for Social History
(IISG), Amsterdam
V2_ Institute for the Unstable Media
, Rotterdam
University of Portsmouth
Financial support
Creative Industries Fund NL

Democracy & Media Foundaton
Fonds 21
Amsterdam Fund for the Arts