3 found for 'Bangladesh' in pictures
picture

Shahidul Alam taken to court, August 6, 2018
Source:
www.bjp-online.com/2018/08/photographer-and-social-activist-arrested-for-provocative...



picture

Chobi Mela VI Theme Photograph
A peacock mutates from a princely pet to a goddess blurring boundaries between reality and illusion reinventing the Panchatantra (Indian animal fables in prose and verse) for the 21st century.
Festival theme photo from the "India ...
picture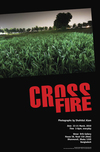 Crossfire
An Installation by Shahidul Alam on Extra Judicial Killings.
Drik Gallery, Dhaka, March 22 - 31, 2010.
www.shahidulnews.com/crossfire