115 found for 'identity theft'
picture

Christoph Schlingensief
person
RTMark
®TMark is an artist and activist collective, founded in 1991. ®TMark apprpriates the corporate veil by organising itself as a ...
tags:
art
, 
activism
, 
net.activism
, 
identity theft
picture

Identity Correction - how it works!
A guide to identity correction by The Yesmen.
article
UniCommon the revolt of living knowledge
Invent the future, reverse the present
 UniCommon
tags:
precarity
, 
tactical education
person
Christoph Schlingensief
A biography on Christoph Schlingensief.
By Till Briegleb.
tags:
art
, 
campaign
, 
identity theft
, 
trickster
person
Daniel van der Velden
Daniel van der Velden is a graphic designer and writer. He graduated from the Willem de Kooning Academy, and studied in Maastri...
tags:
design
, 
wikileaks
file
hollaback #Harassmentis
  hollaback_Harassmentis.pdf, 1592,8 KiB
An exploration of identity & street harassment.
person
Subcomandante Marcos
Subcomandante Marcos (Date of birth unknown), is the spokesperson for the Zapatista Army of National Liberation (EZLN), a Mexic...
tags:
zapatista
article
Parasitic Media
Creating Invisible Slicing Parasites and Other Forms of Tactical Augmentation
Nathan Martin
picture

The Yesmen crash a party...
person
Charles Hirschkind
Charles Hirschkind is Associate Professor of Anthropology at the University of California, Berkeley. His research interests conc...
person
Luther Blissett
"Luther Blissett" is a multi-use name, an "open reputation" informally adopted and shared by hundreds of a...
article
The Flexible Personality: For a New Cultural Critique
Paper presented at "The Cultural Touch," June 2001, Kunstlerhaus in Vienna
Brian Holmes
tags:
precarity
article
Guerrilla Open Access Manifesto
In memoriam: Aaron Swartz
Aaron Swartz
tags:
infopolitics
, 
public domain
, 
info-activism
event
Prisoners of Dissent — Locked Up for Exposing Crimes
Disruption Network Lab
tags:
infopolitics
, 
info-activism
, 
surveillance
picture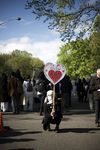 Dow Run for Water / Run for Your Life! (Brooklyn, April 18, 2010)
picture

Dow Run for Water / Run for Your Life! (Brooklyn, April 18, 2010)
picture

Dow Run for Water / Run for Your Life! (Brooklyn, April 18, 2010)
picture

Dow Run for Water / Run for Your Life! (Brooklyn, April 18, 2010)
picture

Dow Run for Water / Run for Your Life! (Brooklyn, April 18, 2010)