808 found for 'independent media'
person
Nina Meilof
Nina Meilof is an multi media advisor and an independent producer TV and internet programmes. Beside other projects, she worke...
person
Brandon Jourdan
Brandon Jourdan is an award-winning independent filmmaker, journalist, and writer. His film, the July War, is based on the 2006 ...
tags:
activism
, 
video activism
person
Barbara Abrash
Barbara Abrash is a teacher, curator and independent producer. She is the director of public programs at the Center for Medi...
person
Big Noise Films
Big Noise Films is a collective of media-makers around the world, dedicated to circulating beautiful, passionate, revolutionary ...
tags:
tactical media
, 
independent media
, 
media criticism
, 
cinema
person
Annet Dekker
Annet Dekker is an independent researcher and curator. She is currently Assistant Professor of Media Studies: Archival Science a...
tags:
art
, 
archive
, 
theory
person
Micz Flor
Micz Flor is a flexecutive cultural producer and media developer with a special interest in video and streaming media.
tags:
culture
, 
radio
, 
community media
, 
grassroot journalism
, 
streaming media
person
DeeDee Halleck
DeeDee Halleck is a media activist and co-founder of
Paper Tiger Television
a...
tags:
tactical media
, 
independent media
, 
media criticism
, 
prison
person
Felix Stalder
Felix Stalder is a researcher, economist, and media theorist, working in Zürich and Vienna. He is co-founder and co-moderator ...
tags:
media theory
picture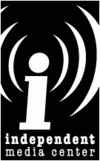 Indymedia
Independent Media Center
person
Florian Schneider
Florian Schneider is a filmmaker, writer, and developer in the fields of new media, networking and open source technologies. I...
tags:
migration
, 
no border
, 
dictionary of war
, 
borders
person
Drazen Pantic
Mathematician and open-source developer Drazen Pantic was deeply involved with Serbian Radio B92 in Pozarevac, Yugoslav Presid...
file
Final declaration of the FC⚡MC
  fcmc_final_declaration.pdf, 55,8 KiB
picture

Candida TV
Independent TV and media production collective, Rome, Italy.
picture

HelpB92
Campaign logo of the HelpB92 campaign (1999 - 2000) in support of independent media in the former Yugoslavia.
person
Aalam Wassef
Aalam Wassef, 38, is an Egyptian independent artist (installations, new media), blogger and internet activist.
He is bas...
tags:
art
, 
net.activism
, 
middle east
person
Rachel Baker
Rachel Baker is a network artist based in London. Between 1991 and 1996 she attended art colleges including Exeter College Of ...
person
Meg McLagan
Meg McLagan is an Assistant Professor of Anthropology at New York University where she teaches in the Program in Culture and M...
person
Veran Matic
Editor-in-chief of Radio B92, Belgrade, and chairman of the ANEM federation of independent broadcasters in Serbia and Montenegro...
tags:
radio
, 
b92
, 
yugoslavia
person
Nina Czegledy
Moderator of Enduring Post Communism: Networks of Patronage- An independent media artist, curator and writer, Nina Czegledy ha...
person
Eric Kluitenberg
Eric Kluitenberg is an independent theorist, writer, and organiser on culture, media and technology.  He is the editor-in-chief ...
tags:
art
, 
tactical media
, 
media theory
, 
public domain
, 
hybrid space