151 found for 'migration'
person
Jo van der Spek
Jo van der Spek is a journalist, radio maker, and an activist dealing with issues around migration and international conflict zo...
person
Hagen Kopp
Hagen Kopp is a migration activist and has been one of the initiators of the Noborders network.
tags:
campaign
, 
activism
, 
migration
, 
no border
person
Florian Schneider
Florian Schneider is a filmmaker, writer, and developer in the fields of new media, networking and open source technologies. I...
tags:
migration
, 
no border
, 
dictionary of war
, 
borders
picture

Jo van der Spek
picture

EuroMayDay Tubingen
EuroMayDay Tubingen
picture

EuroMayDay Palermo
EuroMayDay Palermo
picture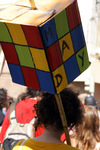 EuroMayDay Lisboa
EuroMayDay Lisboa
picture

EuroMayDay Lisboa
EuroMayDay Lisboa
file
OPEN #21 - (Im)Mobility
  Open21_ImMobility.pdf, 8,9 MiB
campaign
M2M migrant to migrant
Every Migrant is a Medium
tags:
radio
, 
activism
, 
streaming media
, 
migration
picture

Transborder Immigrant Tool (demo 3 & 4)
picture

Transborder Immigrant Tool (demo 1 & 2)
picture

EuroMayDay Tokyo
EuroMayDay Tokyo
picture

EuroMayDay Fukuoka
EuroMayDay Fukuoka
picture

EuroMayDay Tubingen
EuroMayDay Tubingen
picture

EuroMayDay Palermo Poster
EuroMayDay Palermo Poster
picture

EuroMayDay Lisboa
EuroMayDay Lisboa
picture

EuroMayDay Hanau
EuroMayDay Hanau
picture

EuroMayDay Bremen
EuroMayDay Bremen
picture

EuroMayDay Berlin
EuroMayDay Berlin