6 found for 'photography' in pictures
picture

Free Shahidul Alam
picture

Detained Members of Pussy Riot
The three detained members of the art group Pussy Riot are:
Maria Alekhina, 24. Poet and Student at the Institute of Journalism and Creative writing. Mother of 5 year-old boy.
Nadezhda Tolokonnikova, 23. Visual Artist and 4th year Philosophy Stu...
picture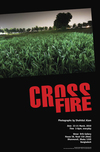 Crossfire
An Installation by Shahidul Alam on Extra Judicial Killings.
Drik Gallery, Dhaka, March 22 - 31, 2010.
www.shahidulnews.com/crossfire
picture

Devin Allen: A Beautiful Ghetto, Baltimore Uprising, 2015
Devin Allen from the series A Beautiful Ghetto, Baltimore Uprising, 2015
Source:
https://slought.org/resources/moments_withi...



picture

Shahidul Alam taken to court, August 6, 2018
Source:
www.bjp-online.com/2018/08/photographer-and-social-activist-arrested-for-provocative...



picture

Chobi Mela VI Theme Photograph
A peacock mutates from a princely pet to a goddess blurring boundaries between reality and illusion reinventing the Panchatantra (Indian animal fables in prose and verse) for the 21st century.
Festival theme photo from the "India ...