86 found for 'visual culture' in pictures
picture

Mark Dery
 Mark Dery is a cultural critic. He writes about media, the visual landscape, fringe trends, and unpopular culture.
picture

Grandpa's Meme War
Redit upload
picture

Morehshin/Allahyari, Material-Speculation-ISIS, (2015-2016)
www.morehshin.com/material-speculation-isis
picture

Uncommon Grounds: New Media and Critical Practices in North Africa and the Middle East
www.ibraaz.org/publications/2
picture

Strange Culture (trailer)
picture

Tactical Media
Visual ident of the Next 5 Minutes 3 festival (1999)
picture

Tahrir Square
Central Security Forces truck destroyed by protesters in downtown Cairo.
by Hossam el-Hamalawy
Egyptian journalist and blogger based in Cairo.

MAYDAY: Art Workers? Pride Visual Archive
http://art-leaks.org/2014/04/28/mayday-art-wokers-pride-visual-archive/
picture

PGO - Get Organised!
Visual ident for the Post Governmental Organisation (PGO) theme at Next 5 Minutes 3, Amsterdam 1999.
picture

Get Organised!
Visual ident and slogan for the Post-Governemtal Organisation (PGO) theme of Next 5 Minutes 3 (March 1999).
picture

Detained Members of Pussy Riot
The three detained members of the art group Pussy Riot are:
Maria Alekhina, 24. Poet and Student at the Institute of Journalism and Creative writing. Mother of 5 year-old boy.
Nadezhda Tolokonnikova, 23. Visual Artist and 4th year Philosophy Stu...
picture

Free/Libre Culture Forum
http://fcforum.net/
picture

Murphy Brown versus Dan Quayle
A dialogue in the culture of real-virtuality...
picture

Simona Levi
picture

Free Culture Forum
Front image of the Free Culture Forum 2010 Declaration: Sustainable Models for Creativity, released february 17, 2011.
http://fcforum.net/sustainable-models-for-creativity


picture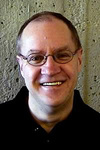 Arthur Kroker
Canada Research Chair in Technology, Culture and Theory
University of Victoria, Canada
editor of CTheory.net
picture

Petri Dishes (Image Economies)
Petri Dishes (Image Economies): The uncontrolled lab experiment with geopolitics that is WikiLeaks, is signified by an expanding image economy, visualized here through a series of petri dishes. These proposals feature faces that, in the media, have b...
picture

BLF corporate crew
picture

BLF planning procedures
picture

No Surprise
Jenny Holzer (1982)