Person
Krzysztof Wodiczko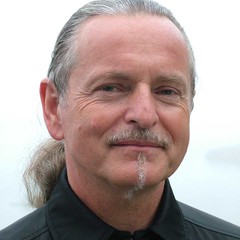 Krzysztof Wodiczko is an artist currently living in Boston and teaching at MIT.
The son of Polish conductor Bohdan Wodiczko, he was born in 1943 in Warsaw, and graduated from the Academy of Fine Arts, Warsaw in 1968 with a degree in industrial design, and taught at the Warsaw Polytechnic until 1977. He emigrated that year to Canada to teach at the University of Guelph in Ontario. In 1979 he taught at the Ontario College of Art in Toronto and from 1977 to 1981 at the Nova Scotia College of Art and Design in Halifax.

Wodiczko is most well known for his over 40 large-scale outdoor projections, which have been installed in over a dozen countries. His works are usually socially conscious, and often political in nature. Examples include projections onto buildings of hands or faces of people who speak about personal experiences or crimes they have suffered, allowing the public airing of issues usually kept private. He has labeled this style of art Interrogative Design. His most well-known installation took place in 1985 when he projected the image of a swastika on the South African embassy during a protest march in criticism of the country's apartheid system.