Person
The Shadow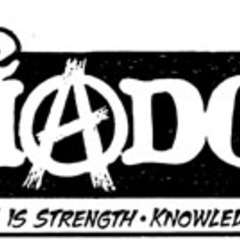 The SHADOW is New York's only underground newspaper, publishing on the Lower East Side of Manhattan since 1989, as a result of the distorted mainstream media coverage in the aftermath of the infamous police riot in Tompkins Square Park on August 6-7, 1988.


At that time, we realized the need for the resurrection of the alternative press, as it once flourished in our neighborhood, from the late 1960s to the early 1970s. Newspapers like the RAT and the East Village Other were our main influences.

Fortunately, the Lower East Side has always had a large concentration of creative and politically aware activists (writers, photographers, artists) who have contributed their talents for the SHADOW.

We specialize in investigative journalism that is either unreported or distorted by the corporate/ government-controlled mainstream media, as well as other news, reviews and interviews of interest to the radical and activist community. We are not members of any sort of group or party with a secret agenda -- we are only interested in hopefully making a difference by getting information out to our readers.

We want to turn as many folks on to what we and other alternative media are doing, as the corporate mainstream media morons cannot be trusted to tell us the truth about ANYthing!!

We are interested in connecting with fellow news junkies, reporters, writers, artists, and photographers who want to contribute items to the SHADOW. If you have something or can do something on request, please turn us on!!

We also need more retail outlets (stores, wholesalers and on-line mail-order outfits) to sell the SHADOW on consignment, as well as advertisers who would like to support the alternative press. If you know of any place or persons who can help us, please let us know.