158 found for 'anarchist bookfair 2010'
picture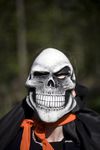 Dow Run for Water / Run for Your Life! (Brooklyn, April 18, 2010)
picture

Dow Run for Water / Run for Your Life! (Brooklyn, April 18, 2010)
picture

Dow Run for Water / Run for Your Life! (Brooklyn, April 18, 2010)
picture

Dow Run for Water / Run for Your Life! (Brooklyn, April 18, 2010)
picture

Dow Run for Water / Run for Your Life! (Brooklyn, April 18, 2010)
file
Global Screening Janury 18, 2010
  global screening english.pdf, 97,8 KiB
Commemorating the one year anniversary of the 2009 Gaza incursion.
person
Rodrigo Nunes
Rodrigo Nunes is a lecturer in modern and contemporary philosophy at the Catholic University of Rio de Janeiro (PUC-Rio), Braz...
tags:
network cultures
, 
activism
, 
net.activism
, 
post-governmental organisation
person
Konrad Becker
Konrad Becker is a pioneer in media art and electronic music. He is known for initiating seminal and controversial net-culture ...
tags:
tactical reality
article
We Demand The Impossible:
An Interview with John Jordan and Gavin Grindon
 Furtherfield
tags:
art
, 
participatory media
, 
austerity
video



Crossfire
tags:
photography
, 
Bangladesh
person
Linda Herrera
Linda Herrera (PhD Columbia University, MA, American University in Cairo, BA UC Berkeley) joined the Department of Educational...
tags:
middle east
person
Jodi Dean
Jodi Dean is a Professor of Political Science at Hobart and William Smith Colleges.
tags:
political science
person
Omar Robert Hamilton
Omar Robert Hamilton is an independent filmmaker and the producer of the annual Palestine Festival of Literature. He was born in...
tags:
middle east
campaign
Bradley Manning Support Network
"Exposing War Crimes is not a Crime!"
tags:
activism
, 
wikileaks
, 
Bradley Manning
picture

Operation: Payback (flyer)
Early flyer of the Operation: Payback campaign by anonymous.
Source: Operation Payback IRC channel, 2010.
picture

Caution (electrosmog!)
Bureaud'Etudes, from the series "Be an Electrosmog Fighter", 2010.
http://bureaudetudes.org/
picture

Dow Live Earth Run for Water, New York, April 18, 2010
file
Crossfire Brochure
  Crossfire_Brochure_low.pdf, 2,2 MiB
An Installation by Shahidul Alam on Extra Judicial Killings.
Drik gallery, Dhaka, March 22 - 31, 2010.
www.shahidulnews.com/crossfire
event
Collaborative Futures, 2nd Edition is now available
The Future of Collaboration, Written Collaboratively
tags:
design
, 
participatory media
, 
collaboration
person
Julian Oliver
Artist | Critical Engineer
tags:
art
, 
tactical gizmology
, 
critical engineering