133 found for 'archive'
person
TMF Editors
The editors of the Tactical Media Files archive and documentation resource is a continuously changing group of individuals. Th...
tags:
tactical media
picture

Babylon Archives
picture

The Speculative Archive
for Historical Clarification
picture

Escape from Woomera (screenshot)
Project archive:
www.ljudmila.org/~selectparks/archive/escapefromwoomera
event
May Day: Art Workers' Pride Visual Archive
At the occasion of May Day 2014 ArtLeaks inaugurates a visual archive dedicated to art workers' pride,
tags:
art
, 
EuroMayDay
, 
art of campaigning
, 
labour
event
The Archive: Unveiling the Present
An evening about the notion of the archive in political issues
tags:
archive
, 
video activism
person
Robert M Ochshorn
Nomadic artist, programmer, and musician. Split background including passionate forays into media and journalism, electrical and...
tags:
art
, 
archive
, 
design
, 
critical engineering
person
Rick Prelinger
Archivist, teacher, writer, lecturer and filmmaker. President, Prelinger Associates, Inc., commonly known as Prelinger Archive...
tags:
archive
, 
public domain
picture

MAYDAY: Art Workers? Pride Visual Archive
http://art-leaks.org/2014/04/28/mayday-art-wokers-pride-visual-archive/
picture

Rick Prelinger
file
Taking Care of Things! folder
  1312_taking-care-of-things_announcement_I_0(1).pdf, 86,4 KiB
article
bak.ma
The digital media archive of social movements in Turkey
tags:
archive
, 
activism
, 
theory
, 
video activism
, 
street protest
, 
tactical research
picture

Video Vortex #10 Istanbul
Art, Activism, Archive
http://videovortex10.net/
article
Report: Public Debate 'Vox Populi and The Syrian Archive'

Iona Sharp Casas
tags:
art
, 
war
, 
archive
, 
middle east
, 
street protest
event
Connected Archives @DEAF 07, in Rotterdam
Networking Media Art Cultures
tags:
tactical media
, 
archive
picture

net.congestion archive
net.congestion.org
- Archived website of the International Festival of Streaming Media (October 6 - 8, 2000)
picture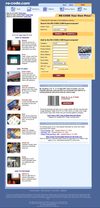 Screengrab re-code.com website
Thanks to the Internet Archive Wayback Engine this screengrab of www.re-code.com could be recovered. Includes a useful tutorial!
picture

Time to open the archives
Wikileaks wallpaper image
person
Geert Lovink
Geert Lovink is a media theorist, net critic and activist.
article
About the Tactical Media Files
Welcome to the Tactical Media Files, a living archive for Tactical Media's present, past and future.
TMF Editors
tags:
tactical media